CONNECTION.CLARITY.COURAGE
I coach smart and spirited men and women who often feel they are living life on an endless treadmill of conflicting priorities and hectic schedules while their inner voice remains unheard.
My goal is to help people figure out what they want, why they want it, and how to get it. I love guiding people to get on the track that is right for them; their own chosen track.
Speed Connex
Get help with an immediate challenge or burning question with this one-time, one issue, no obligation coaching session. I'll send you a brief questionnaire prior to our phone/Skype call so we can be totally prepared to use the ninety-minute coaching session to maximum advantage.
Learn more about Speed Connex
Coaching à la Carte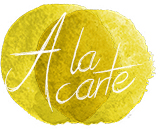 This coaching package puts you completely in control. Invest in a package of minimum six 45-minute coaching sessions and use them over the course of a year, whenever and however you see fit.
Learn more about Coaching à la Carte.
Three-Month Coaching
This coaching programme is ideal for those who are looking to live an authentic life. In the Connecting to Self Coaching Programme, I'll support you in clarifying the vision for your best possible life and determining what obstacles – real or imagined – might be in your way.
Learn more about the Three-Month "Connecting to Self" Coaching Programme
Six-Month Coaching
The Six-Month Connect and Lead Coaching Programme is ideal for those who are ready to create deep connection to self, loved ones, and community and lead a purposeful life. In this programme you will have ongoing guidance, support and access to me.
Learn more about the Six-Month "Connect and Lead" Coaching Programme